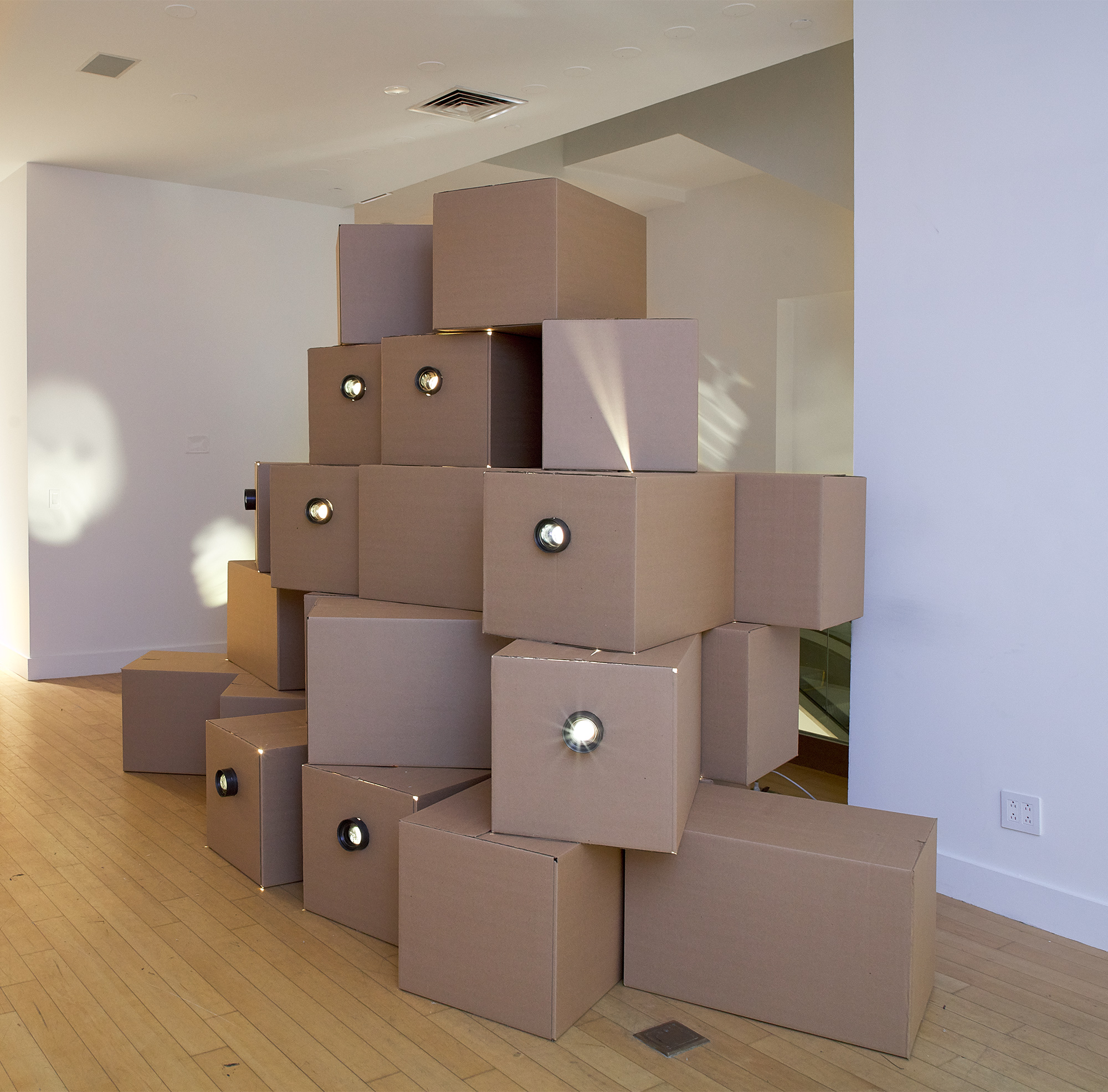 Chaos/Control
July 26 – August 26, 2017
MW Projects and Doing/Living Marketplace Present Group Exhibition in Former Lee's Art Shop Building
Address: Doing/Living Marketplace, 218 West 57th Street, Second Floor, NYC
Opening Reception: Wednesday, July 26, 6-8pm
Hours: Thursday-Saturday, 12-6pm, and by appointment
Contact: info@mwprojects.art
MW Projects is pleased to present Chaos/Control, a group exhibition featuring the works of Reut Asimini, Charlotte Becket, Christopher Beckman, Alva CalyMayor, Graciela Cassel, Amie Cunat, Jeremy Haik, Roxanne Jackson, Ambre Kelly, Aaron Krach, Alison Kudlow, Otto Milo, Jonathan Rider, Ross Sonnenberg, Christopher Stout, Brett Swenson and Jenny Wong-Stanley. The exhibition will be on view from July 26 through August 26, with a public opening reception on Wednesday, July 26, 6-8pm.
Through painting, sculpture, photography, performance and video, the 17 artists in the exhibition explore the duality of chaos and control, and how we occupy the space in-between. As we navigate our daily lives, isn't it the unplanned moments that often bring the greatest joys? And do we actually gain control by letting go? Each work examines these questions in the creative process – revealing how artists alternate between chaos and control, and when an artwork takes on a life of its own.
MW Projects and Doing/Living Marketplace are excited to bring art back to 218 West 57th Street through this exhibition and related programming. This landmarked 1897 French Gothic building was home to Lee's Art Shop for over 60 years, and has been vacant since May 2016 after Lee's heirs sold the building to Thor Equities and General Growth Properties. Doing/Living Marketplace will officially launch in September 2017 as a vertical marketplace synthesizing retail and culture in one 35,000 square foot building.
About MW Projects
MW Projects is a cultural production and art advisory firm dedicated to bringing contemporary art to historic sites, non-traditional venues and liminal spaces. We work with emerging and established artists to transform environments and encourage dialogue about contemporary art and culture. For more information, please visit www.MWprojects.art.
About Doing/Living Marketplace
Doing/Living Marketplace opens in September 2017 as a vertical marketplace synthesizing retail and culture under one roof. The space will offer retail, wellness and arts programming, while providing access to sustainably sourced ingredients and products. For more information, please visit www.doingliving.com.

Images: NYArt Photography
Art Church: A Tuesday Networking Social for Artists and Curators
Tuesday, August 1, 6-8pm; $10
Artists and curators, please join us for the summer edition of Art Church, an evening of networking and sharing! Let's learn about what we're doing, encourage each other, make new connections and see old friends. Tickets: LINK
The Difficult to Name Reading Series: Chaos/Control
Tuesday, August 15, 7-8pm; Free
Featuring Kyle Chayka, Amy Meng, Blythe Roberson and Darcie Wilder, and hosted by Ryan Sartor
Dream Journal Series: Melissa Godoy-Nieto, Artist-in-Residence
Thursday, August 17 – Saturday, August 19
Melissa Godoy-Nieto's Dream Journal Series is an illustrated diary of visions experienced in dreams. This series is an exploration of memories, wish-fulfillment anxieties, distortions, symbolism, fantasies and a personal investigation of the collective unconscious. For this residency, the artist will draw her personal dreams, as well as invite visitors to share their dreams with her. The essence of those recollections will be translated into drawings.
Haunted: Panel Discussion with Reut Asimini, Alva CalyMayor and Alison Kudlow
Thursday, August 24, 6:30-7:30pm; Free
Organized by Osman Can Yerebakan
Artists Reut Asimini, Alva Calymayor, and Alison Kudlow will discuss recurring themes in their works, such as memory, history and transcendence.