2015:1947
October 17 - November 28, 2015
Alva CalyMayor, Jim D'Amato, Ambre Kelly, Karen Lee, Patrick Meagher, Kambui Olujimi, Jonathan Rider, Gretchen Scherer
Curated by Melinda Wang
Equity Gallery, 245 Broome Street, NYC
NEW YORK ARTISTS EQUITY, FOUNDED IN 1947 TO PROMOTE OPPORTUNITIES
FOR ARTISTS, OPENS NEW ART SPACE ON LOWER EAST SIDE THIS OCTOBER
Equity Gallery's Inaugural Exhibition Features Work by Eight Contemporary Artists Inspired by Eight Founding Members
2015:1947
Alva CalyMayor, Jim D'Amato, Ambre Kelly, Karen Lee, Patrick Meagher, Kambui Olujimi, Jonathan Rider and Gretchen Scherer
Curated by Melinda Wang
Exhibition: October 17 - November 28, 2015
Opening: Saturday, October 17, 6-8pm
Location: Equity Gallery, 245 Broome Street, NY, NY 10002 (between Orchard/Ludlow)
Gallery hours: Wednesday to Saturday, 11am-6pm
Contact: Melinda Wang, info@nyartistsequity.org, +1-212-542-0292
www.nyartistsequity.org
 
New York, New York, September 29, 2015 -- New York Artists Equity Association, Inc. ("Artists Equity") announced the opening of Equity Gallery, a new non-profit art space on the Lower East Side of New York City. Artists Equity was founded in 1947 by over 160 leading American artists to promote opportunities for visual artists and to address business and economic issues affecting them. Through the years, it has been a resource network and advocate for artists worldwide.
Equity Gallery's inaugural exhibition, 2015:1947, will bring inspiration and ideas of the past and present together. Eightcontemporary artists were invited to show new work in their own style and media that conceptually responds to work of an Artists Equity founding member of his or her choice. Exhibiting artists Alva CalyMayor, Jim D'Amato, Ambre Kelly, Karen Lee, Patrick Meagher, Kambui Olujimi, Jonathan Rider and Gretchen Scherer drew inspiration from Yasuo Kuniyoshi (Artists Equity's first president), Lily Harmon, Morris Kantor, Herman Maril, Ben Shahn, Charles Sheeler, David Smith and Mitzi Solomon. The exhibition will feature paintings, prints, sculptures and video.
Artists Equity's new Executive Director Melinda Wang commented: "We are excited to launch the next phase of an organization that is deeply rooted in New York art history, and to once again serve as a vital resource for artists in all stages of their careers." The 700 square foot art space, located in the heart of the dynamic gallery scene in New York's Lower East Side, is designed to be a fluid and flexible new model that is responsive to a range of artists' needs. It will simultaneously serve as a gallery for artists to exhibit and sell their work; a hub for professional workshops and innovative programming exploring critical issues of interest to artists and curators; and a gathering place for artists, curators and patrons. With today's increased focus on the art market, Artists Equity aims to provide a space focused on process, where entrepreneurial spirit and the artist as creative provocateur are celebrated.
Artists Equity will have three areas of focus, rolled out in phases, starting with a gallery, expanding with online resources for artists' professional development and further extending its reach through multi-channel programming.
Equity Gallery was made possible through a gift by Jacob and Gwendolyn Knight Lawrence. The Lawrences were active members of Artists Equity.
About New York Artists Equity Association, Inc.
New York Artists Equity Association, Inc. is a 501(c)(3) non-profit organization founded in 1947 by artists and art patrons with the mission to promote opportunities for artists. It operates Equity Gallery, an art space located on the Lower East Side of New York City. For more information, please visit www.nyartistsequity.org.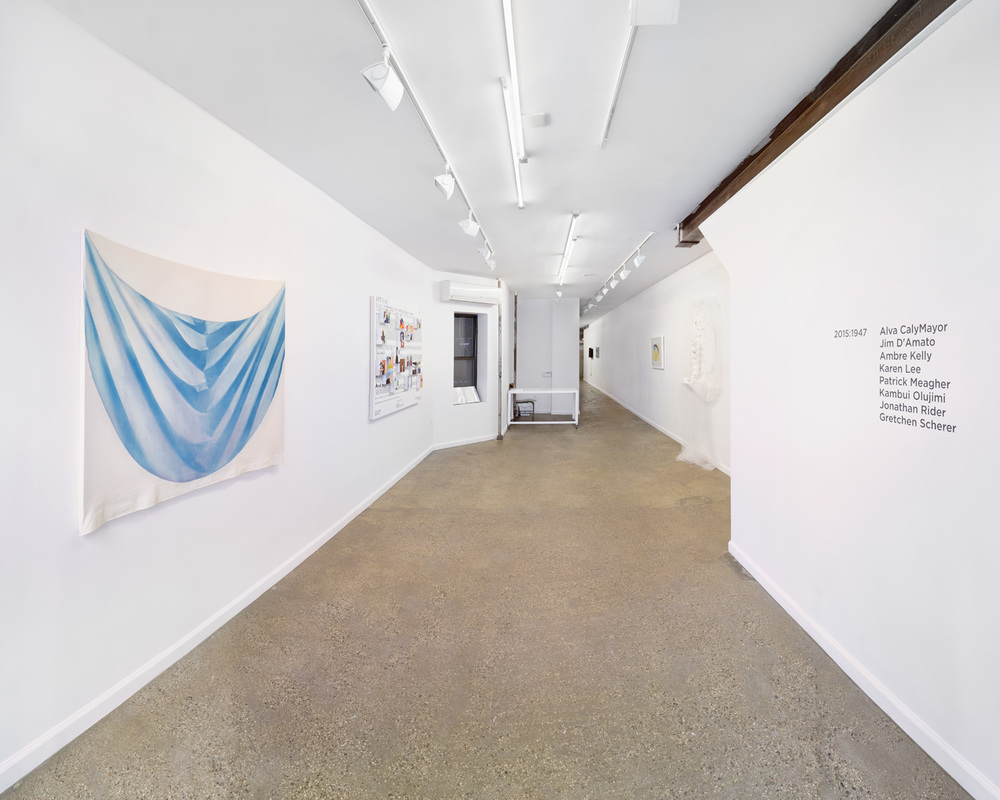 (Images: NYArt Photography)